Day 1 – Monday, 23 June 2014
My first day in Amsterdam, and what an absolutely delightful cliché! Bikes, cheese, tulips, canals, and SOCCER!
Amsterdam streetscape
Amsterdam streetscape
Amsterdam streetscape
World Cup Soccer fever
Bikes everywhere!
Canal cruise
Amsterdam canals
Texting while riding . . .
Tulip bulbs for sale
Anyone for cheese?
My first taste of things to come . . .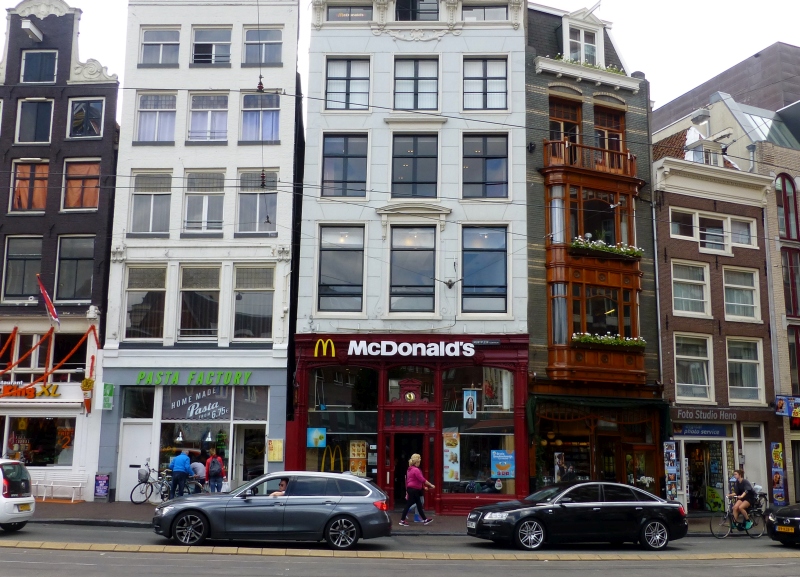 Peddle power innovation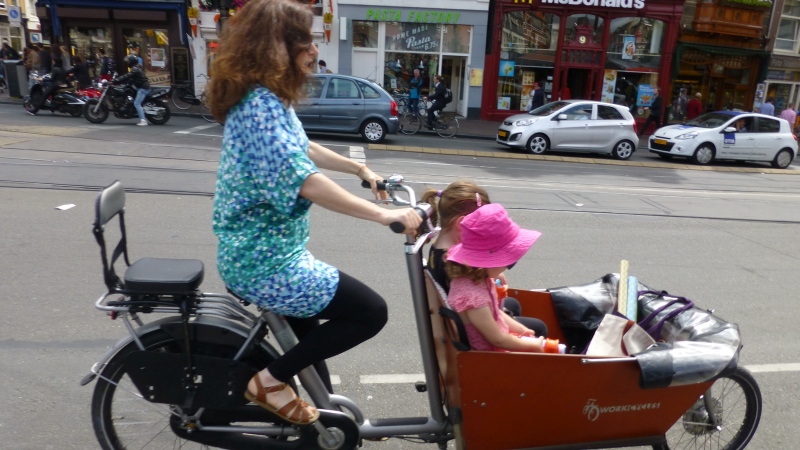 Amsterdam streetscape
Alarming leaning building
Amsterdam streetscape
Queue for Anne Frank Museum
Amsterdam canals
Amsterdam canals
Amsterdam streetscape
Construction season
I arrived fairly early in the morning on a flight from Montreal, where I've spent the last 2 weeks visiting with my family since PHI's St Louis Conference. After North America, Amsterdam was surprisingly 'relaxed' about people entering the country. No customs forms to fill in, no long queues working their slow and painful way through uber-diligent customs officials, no line up after baggage collection before being able to exit. And for such a busy airport, there was not even any real traffic congestion around the airport. Amazing!
I caught a hotel shuttle bus from the airport to the NH Grand Hotel Krasnapolsky, the venue for the European Post-Polio Conference commencing Wednesday 25th June. Not that I'm actually staying there – it's a bit on the rich side for a not-for-profit, unfunded organisation like Polio Australia. However, I did my research and found a tiny B&B just around the corner at a much more affordable rate. The only trouble is that it has LOTS of steps, so no good for most of our post-polio community.
Europe, generally, is not exactly an easy place for people with physical disabilities to get around. Hard to convert all those old-style buildings and cobble-stoned streets. At the Krasnapolsky, I met up with Polio Australia volunteer, Jill Pickering, who has been in the UK visiting with family and friends for the last couple of months. She has travelled to Amsterdam with her sister (Candy) and will be attending the conference. Jill brought her 'portable' scooter with her, so we decided to go for a wander around the neighbourhood. Not easy, what with narrow roads and paths filled with bicycles, cars, trams, and pedestrians. She was one of the very few people who was out and about on her scooter, and attracted a lot of attention as she laboriously negotiated all these obstacles. Jill and Candy are going to try their luck with a (supposedly) accessible canal tour tomorrow. It was difficult to find, I can tell you.
Oh, and I forgot to mention all the construction work that seems to be taking place everywhere, adding further hazards. When I was on a bus tour in Quebec City, the driver told us there were only 2 seasons there – winter and construction! Obviously, it is impossible to work in knee deep snow, so they save it all up for when the snow melts and the ground thaws. I don't know what the story is in Amsterdam because it doesn't really get much in the way of snow, but there is certainly a lot going on. Probably related to the extreme age of everything, I guess.
However, there was an extra buzz in the town tonight as everyone sat glued to their TV sets watching The Netherlands beat Chile 2 to 0 in the 2014 FIFA World Cup. Jill, Candy and I went to a local Argentinian restaurant (lots of them around here . . . ) for a great meal and I reckon we were lucky to get served. The staff couldn't take their eyes off the action taking place on the TV screen above our heads! There was also an eerie absence of people on the streets as we left, although there was the sound of intermittent cries of numerous voices emitting from a range of places where the game was being broadcast. I also had to suffer through a couple of hours of soccer 'play' in the narrow lane outside my bedroom window as the young guns celebrated the win and let off a bit of steam!
You might be curious about why I included a photo of MacDonald's in this blog. This was a trip down memory lane, as it was the same restaurant I visited in 1974 with my parents. We had flown to Amsterdam with KLM and, in those days, passengers often received a booklet of vouchers for various local 'experiences'. MacDonald's had yet to arrive in Australia so we were unsure of what this burger 'restaurant' and the 'Big Mac' was all about. A year later, in 1975, MacDonald's started sprouting up all over Australia, and the rest, as they say, is history! I hasten to add that I am not, and never have been, a regular patron of this ubiquitous establishment.
When I met up with Jill at the hotel, I ran into a very tired Merle Thompson from Polio NSW who had spent 40 hours travelling from her home to the hotel and was still waiting for an available room, as well as John McFarlane (President, European Polio Union) and Mary, his wife, who had driven over from Ireland. So, as more and more people start arriving for the forthcoming conference, I anticipate many new relationships forming.
More tomorrow!
Return to Mary-ann's Amsterdam 2014 Daily Blog overview