Did you or someone close to you have polio? Years later, the Late Effects of Polio (including Post-Polio Syndrome) can cause symptoms such as fatigue, new or increased muscle weakness, pain, sleep problems and difficulty with breathing or swallowing.
The information sessions will cover:
– Current information about the Late Effects of Polio
– How to get more out of your health professional
– Self-management strategies
– Q&A
– Local connections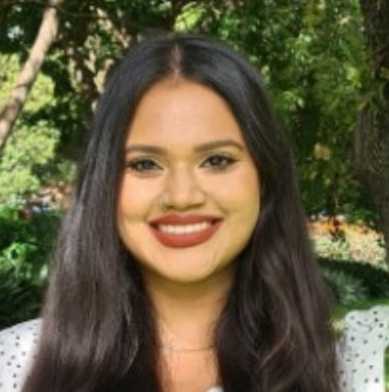 Devalina Bhattacharjee
Devalina has worked as a General Practitioner in India for many years before migrating to Australia to pursue a Masters of Public Health degree from Monash University. She has essayed many different roles within the public health sphere such as a peer educator, volunteer and manager of public health policies and programs, with a primary focus on Culturally and Linguistically Diverse communities. She has worked with and treated many patients of polio when working as a GP in India.
Devalina now works as Polio Australia's Community Development Worker, aiming to reach out to polio survivors and their families to facilitate learning and sharing knowledge about Late Effects of Polio.
Please register below if you would like to attend a session.
Contact Devalina on 0466 718 222 or email [email protected] if you would like further information.
Upcoming Information Sessions
Completed Community Information Sessions
Online Information Sessions & Zoom Chats
We are holding a series of Zoom chats throughout the year. The sessions will have a maximum of 100 live participants.
MONTHLY ZOOM CHATS FOR AUSTRALIA'S
POST-POLIO COMMUNITY
WHEN: The first Monday of each month –
join us for one or all of the sessions
(No session in January)
TIME: 11:00am NSW/VIC/TAS time*
*NOTE – This is 11am AEST or AEDT (depending on the month!)
Please check the right time in your
area so you don't miss it!
WHERE: Online Zoom Meeting
In-Person Information Sessions
We will be providing in-person information sessions throughout the year for polio survivors, family and carers.
Please register through our online booking system by clicking on the REGISTER link in the table below. Click on any column title to sort the list based on that column.
| State or Territory | Region | Availability of Places | Registration | Session Day | Session Date | Session Time | Venue Address |
| --- | --- | --- | --- | --- | --- | --- | --- |
More locations and dates to be announced soon
If you have any questions, please email us at [email protected]
| State or Territory | Region | Date | Number of Participants |
| --- | --- | --- | --- |
| VIC | Geelong | 2022-12-16 | 00 |