Donations and Bequests to Polio Australia help ensure that all polio survivors in Australia have access to appropriate health care and the support required to maintain independence and make informed life choices. Polio Australia is endorsed by the Australian Taxation Office as a Health Promotion Charity and a Deductible Gift Recipient making all Australian donations over $2 tax deductible. Polio Australia will issue an official receipt for all donations received.
Donations
Bequests
Fellows and Other Significant Contributors
Our Supporters
You can make a one-off donation or a recurring donation via any of the following methods:
Credit Card or PayPal
Your credit card donation is securely processed through PayPal on behalf of Polio Australia. You do not need to have your own PayPal account. Simply click the Donate button above to begin.
If you wish to set-up a recurring donation, we recommend setting up a direct debit with your financial institution. If you have any questions, please contact us.
Why do you need a Will?
Without a Will you have no control over how your assets are distributed after your death. This is done by an Act of Parliament and so the people you care for may not be looked after as you would wish. Did you know that 30% of people die without leaving a valid Will? Using either a solicitor or Will Kit you can make a Will which should be reviewed periodically to remain effective. A current Will ensures that your changing personal circumstances are taken into account in your estate planning.
Why leave a Bequest to Polio Australia?
Polio Australia receives limited money from government sources and depends almost entirely on philanthropic grants, donations and bequests. Polio Australia has grown into the organisation that it is today because of the support of the many people who believe in its purpose and objectives and are committed to ensuring its future through their time and finances.
To develop Polio Australia into the future, we need your assistance. Through a bequest in your Will you will be able to ensure that the work of Polio Australia will continue for the benefit of polio survivors.
In particular your bequest can help to:
maintain an effective and viable secretariat
provide for the employment of office personnel
develop further services for polio survivors
assist in developing an effective communication network
Types of Bequests
There are a range of types of bequests all of which will benefit Polio Australia.
An unrestricted bequest is the most common and provides a specific amount to be expended by Polio Australia for any purpose it deems appropriate and necessary at the time.
A restricted bequest leaves either a dollar amount or specific asset with a stipulation on how the funds will be used, for example, salaries or individual assistance to polio survivors.
A residual bequest leaves Polio Australia a share of the entire remainder of a person's estate after specific legacies, debts, taxes and estate expenses have been provided for.
A Testamentary Trust is used to provide income to beneficiaries during their lifetime. Upon the death of the last beneficiary the principal of the Trust passes outright to Polio Australia.
There are other possibilities which should be discussed in consultation with a legal adviser.
What to do
In consultation with a solicitor or adviser, make a Will or review your Will.
Consider making a bequest to Polio Australia and determine the type of bequest which best suits your circumstances and wishes.
Include a specific bequest to benefit Polio Australia in your Will.
If you would like to make a bequest, you should contact your solicitor or trustee for advice. For your information, as shown below, Polio Australia is incorporated in NSW under the Associations Incorporation Act and is an authority holder under the Charitable Fundraising Act. Polio Australia is recognised by the Australian Taxation Office as a Health Promotion Charity and endorsed by them as a Deductible Gift Recipient (Number 53 620 396 311).
Naturally your Will is confidential. However, if you decide to include a bequest to Polio Australia and are willing to let us know, we can thank you personally for your generosity and forethought.
If you would like any further information, just get in touch to see how we can help.
Click to download the above Bequest Information as a PDF [File Size: 601.2 KB]
Click to download our Bequest Charter PDF [File Size: 531.5 KB]
Polio Australia would like to honour the following individuals who have generously contributed financially to Polio Australia. Our Fellows have donated over $50,000. Donations from our Fellows and other significant contributors have enabled Polio Australia to endure and expand essential services that support polio survivors in Australia. Individual donors continue to be the foundation of this organisation.
Fellows
Jill Pickering
Jill was born in England in 1946, contracted polio in 1955 and qualified in Occupational therapy in 1968. After working for 2 years in England as an OT she immigrated to Melbourne, Australia and worked in several different areas using her Occupational Therapy skills before retiring in 2000 due to limitations from Post-Polio Syndrome.
Polio Australia acknowledges Jill in helping fund vital core expenses including office rental, furniture and equipment. She is also providing the salary for Polio Australia's Community Development Worker, Steph Cantrill. Steph's Community Outreach Program commenced mid-2018, and she is travelling around Victoria, Tasmania and South Australia to provide community information sessions on the Late Effects of Polio.
Other Sigifincant Contributors
| | | |
| --- | --- | --- |
| Maryann Liethof | Dr John Tierney, OAM PhD | Lisa Cameron (1926-2016) |
Polio Australia would like to thank all of our supporters for their generous contribution to the support of polio survivors in Australia. Every contribution makes a difference.
2018 – 2019 Financial Year
☞ Barbara Cunningham
☞ Frank Perre
☞ George Seabrook
☞ Gillian Thomas & Peter Garde
☞ Isolina Stansfield

☞ Jill Burn
☞ Jill Pickering
☞ Joyce Hay
☞ Kim Duong
☞ Liz Telford & Ron Exiner

☞ Margery Kennett
☞ Myrith Barr
☞ Ringwood Clocktower Probus Club
☞ S Langford-Wilson
☞ Simone Cassidy

2017 – 2018 Financial Year
☞ Amy Ting
☞ Barbara Burnett
☞ Chantelle Lowe
☞ Croydon Men's Shed (Vic)
☞ David Miller
☞ Dorothy Robinson
☞ Gillian Thomas
☞ Gordon Jackman
☞ Helen Tracy
☞ Irene Houston
☞ Jeanette Muxlow
☞ Jenny Foote
☞ Jenny Jones
☞ Jill Burn

☞ Joan and Graeme Smith
☞ Johanna Twigg
☞ Jorgen Vagnkjaer
☞ Karen Myers
☞ Laurence Peter Gordon
☞ Liz Telford
☞ Louisa Fraser
☞ Margaret Kinsella
☞ Margery Kennett
☞ Meg Perkins
☞ Mel White
☞ Patricia Poock
☞ Pauline Staples
☞ Probus Club of Bacchus Marsh

☞ Rachel & Michael Evans
☞ Rohan Clark
☞ Sahra Elphick
☞ Sandra Woodbridge
☞ Shirley Ramsay
☞ St George Association for People with Physical Disabilities
☞ Sue Campbell
☞ Syd Polley
☞ Terry Murphy
☞ Toowoomba Polio Group (Qld)
☞ Trevor Bartrouney
☞ Walter Liddelow
☞ Wilf MacBeth

Walk With Me Donations 2012 – 2018
Thank you to everyone who has participated in our annual fundraising event Walk With Me over the years. Click here to view the names of our generous WWM donors.
Thank you for supporting Polio Australia to help polio survivors – every donation makes a difference.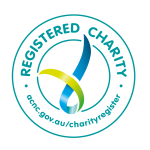 Incorporation – INC9889902
ABN – 53 620 396 311
ARBN – 142 977 053
ACNC Registration – 53 620 396 311
Authority to Fundraise – CFN/20953